Occasional substitutions will have to be made for the kit to be complete. This will cause the photo to be different from the fabric contained in the kit. We apologize for the inconvenience of this. We will do our best to note the change on the kit description.
2020 Shop Hop Ripple Table Runner
2020 Shop Hop Table Runner Kit
8 - Napkins Kit
A Jungle Story Kit
August Fat Quarter Bundle
Aurora Nights Quilt Kit
Out of Stock
Baby Trellis Kit
Bambino Quilt Kit
Block Party - Readers are Leaders
Buildin Crew Kit
Butterfly Frenzy Kit
Out of Stock
Campfire Friends Kit

Campfire Friends KIT FRIEN SONG BTBQ164


Chocolate Raspberry Baskets Kit

Finished Quilt Measures 59" x 69"


Circle of Friends - January Kona
Out of Stock
Clover Field July Kona Kit
Cobblestone Street Quilt Kit
Cottage Grove Panel Kit
Out of Stock
Country Charm Kit

Country Charm Kit


Country Rd Mkt Placemat Kit

Multi Country Road Market Placemat Panel


Cranberry Santa Ice Cream Shot
Crazy 8 Cuddle Hear Me Roar Cream

Crazy 8 Cuddle Finished Kit Hear Me Roar Cream, 58in x 68in


Crazy 8 Cuddle Kit Crazy 8 Rosalie

Crazy 8 Cuddle Kit Crazy 8 Rosalie, 58in x 68in


Cuddle Kit A'Moose'D

Sensational Strips Cuddle Kit A'Moose'D 58in x 73in


Cuddle Kit Faboulous 5 Jurassic

Finished Cuddle Kit Faboulous 5 Jurassic


Cuddle Kit Read to Me Woodland, 28in x 40in

Cuddle Kit Read to Me Woodland, 28in x 40in


Cultivate Kindness Kit

Cultivate Kindness Kit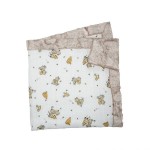 Cupcake Cuddle/Embrace Kit Peanut Brittle

Cupcake Cuddle/Embrace Kit Peanut Brittle


Easter Bunny Kit
Out of Stock
Electrifying Watercolors Kit
Elf Ornament Ice Cream Shot
Faded Geese May Kona Kit
Fall Applique 10 Minute Table Runner
Frosted Flannels Quilt Kit
Out of Stock
Garden Windows Quilt Kit
Give Thanks Kit
Grinch Forest Kit
Grunge Love Quilt Kit
Out of Stock
Hocus Pocus Kit
Holiday Heartland Quilt Kit
Out of Stock
Holiday Lodge Kit

Holiday Lodge Kit



Out of Stock
Holly Reindeer Ice Cream Shot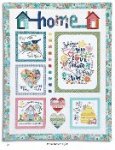 Home Grown Quilt Kit
Hot Stuff Trivet and Pot Holder

Hot Stuff Trivet and Pot Holder


Hot Stuff Trivet and Pot Holder Large

Hot Stuff Trivet and Pot Holder Large


I Heart Pink - February Kona Kit
Intensity Bright Panel Kit
Out of Stock
Jolly Saint Nick Quilt Kit
Out of Stock
Joyful Snowman Ice Cream Shot
Layered Penguin Christmas Tree kit
Leucadia Quilt Kit
Love Grows Kit

Love Grows Kit


Lucy Throw Quilt Kit
Mariposa Quilt Kit
Matchbox Quilt Kit Blue

Matchbox Quilt Kit Blue


Matchbox Quilt Kit Cobalt Blue

Matchbox Quilt Kit Cobalt Blue


Matchbox Quilt Kit Coral

Matchbox Quilt Kit Coral


Matchbox Quilt Kit Gray

Matchbox Quilt Kit Gray


Matchbox Quilt Kit Light Blue

Matchbox Quilt Kit Light Blue


Matchbox Quilt Kit Red

Matchbox Quilt Kit Red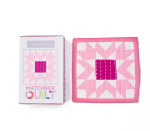 Matchbox Quilt Kit Violet

Matchbox Quilt Kit Violet