Bella Vita Cuddle Kit

Featuring fabrics from the Dolce Vita Cuddle® Collection by Premier Prints. Approximate Size: 58" x 73"



Out of Stock
Black, White & Radiant Cuddle Kit
Out of Stock
Coral Crush Cuddle Kit
Corner Fun Cuddle Kit -Theo
Cuddle - Animal House Kit
Cuddle Kit Crazy 8 Moonlight Blues

Cuddle Kit Crazy 8 Moonlight Blues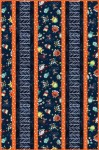 Cuddle Kit Fabulous 5 Tickle Monster

Cuddle Kit Fabulous 5 Tickle Monster


Cuddle Kit Stardust

Cuddle Kit


Cuddle Luxe Chenille

Cuddle Luxe Chenille


Cuddle Shannon Studio BAAA

Cuddle Shannon Studio BAAA


Cuddle Strips

Sweeten up your Cuddle collection with this great group of coordinating Cuddle Strips. The Strips are perfect for everything including design-your-own quilts, binding, small accessories and toys, appliques and more!


Dino Mite Cuddle Kit
Ella-Nor Cuddle Kit
Out of Stock
Ellie's Elephant Cuddle Kit

This adorable elephant family kit is easy to sew with only 2 pattern pieces. Each complete kit includes the fabric, pattern and safety eyes. The finished size for the Mama is 11" and the Baby is 9".


Hatchimal Discover Draggles Cotton Print Blue

Hatchimal™ Discover Draggles Cotton Print Blue


Lucky Star Cuddle Kit Blush
Out of Stock
Quick Cuddle Scarf Kit

Available in Navy, Graphite and Natural colors


Shannon - Spotosaurus

Spotosaurus Embrace Cobalt


Shannon ALotta Dots Mandarin
Shannon ALotta Dots Teal
Shannon Cuddle - Pastel
Shannon Cuddle - Cappuccio
Shannon Cuddle - Chenille Graphite
Shannon Cuddle - Chenille Natural
Shannon Cuddle - Chenille Navy
Shannon Cuddle - Chenille Scarlet
Shannon Cuddle - Coral
Shannon Cuddle - Dimple Baby Blue
Shannon Cuddle - Dimple Blush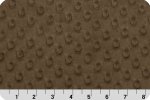 Shannon Cuddle - Dimple Brown
Shannon Cuddle - Dimple Dark Lime
Shannon Cuddle - Dimple Fuchsia
Shannon Cuddle - Dimple Navy
Shannon Cuddle - Dimple Orange
Shannon Cuddle - Dimple Red
Shannon Cuddle - Dimple Silver
Shannon Cuddle - Dottie Dot Scarlett
Shannon Cuddle - Dottie Dot Steel
Shannon Cuddle - E-I-E-I-O Seaspray
Shannon Cuddle - Kiwi
Shannon Cuddle - Purple Rainbow Magic

Purple Rainbow Magic Cuddle


Shannon Cuddle - Solid Black
Shannon Cuddle - Solid Charcoal
Out of Stock
Shannon Cuddle - Solid Dark Lime
Shannon Cuddle - Solid Evergreen
Shannon Cuddle - Solid Gold
Shannon Cuddle - Solid Navy
Shannon Cuddle - Solid Orange
Shannon Cuddle - Solid Purple
Shannon Cuddle - Solid Red
Shannon Cuddle - Solid Rust
Shannon Cuddle - Solid Silver
Shannon Cuddle - Solid Turquoise
Shannon Cuddle - Solid White
Shannon Cuddle - Teal
Shannon Cuddle - Truck Rally Scarlett
Shannon Cuddle - Violet
Shannon Cuddle - Yellow
Shannon Premier Canvas Cuddle
Silly Monster Cuddle Pillow Kit